The Happiest Place On Earth
The D-Train #2
Hello, friends.
I'm not the world's biggest sports fan, but sports have definitely been meaningful in my life. I played little league and travel basketball as a kid; in high school I received three varsity letters; I managed a rec softball league for more than a decade; I ran the New York City Marathon, two half marathons, and countless 5 and 10k races. I follow New York sports, particularly the Yankees and the Giants. I lose my mind during the Olympics. That being said, I've never been an amazing athlete, or a rabid fan who eagerly spits out stats and can't miss a game. No, the reason why I keep watching (and occasionally playing) sports – why you might potentially find me watching a cricket match on a random Sunday morning even though I don't know a damn thing about cricket – is the opportunity to see a person, against all odds, conquer an almost incalculably impossible challenge. The home run derby in all its goofiness, is still better for me than any holiday. How can you not just go insane watching those guys hit a tiny ball that is traveling 90 mph with precision accuracy, more than 300 feet? And then do it again. Over and over and over again. It's incredible. It's mind boggling. It's the triumph of the mother fucking human spirit, and I eat it up like candy.
No one my age from New Jersey will ever forget the Giants winning the 1987 Super Bowl. Sports mythos runs deep. Which is why, perhaps, three weeks after I was served with divorce papers, I tipped my hat to Phil Simms and said fuck it, I'm going to Disney World. The triumph of the human spirit, bitches. I booked the trip.
And yes, I am probably insane for schlepping a one-year old and an eight-year old child to Disney World in the middle of getting divorced. But do I regret it? Nope, not at all. Here is some of what happened. The night before the trip I called a guy I know who works as a handyman and part-time driver to see if he was available to give me a ride. He had done some work for me at my house last year, and his daughter sometimes walks my dog. He didn't answer when I called, so I sent him a text message. When he finally called me back two hours later he said that he had tried to call my husband when he received my text, but my husband hadn't called him back. When I said, oh, he's not going on the trip he said "what, are you going to visit your parents or something?" Listen, he had no idea we were getting divorced, but if you ever find yourself questioning the veracity of the patriarchy, try being a forty-two year old woman who calls a fucking handyman/driver for a ride to the airport and have him tell you that he tried to call your husband back instead of you.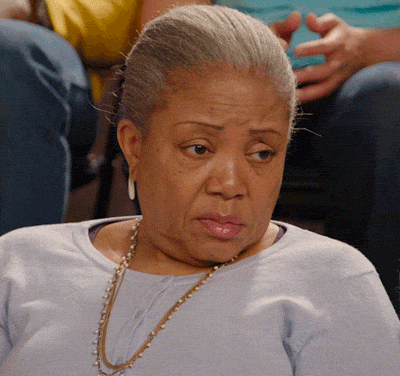 Anyway, needless to say, I did not hire him to drive me. Instead, I drove sixty miles to LaGuardia Airport and parked in a hotel lot in Queens. Got the stroller, two suitcases, two carry-ons, and two kids onto the shuttle bus (ten dollar tip to the driver, which I considered my Excessively Pathetic Passenger Fee). Got bags checked, snacks procured, diaper changed, and all kids hauled onto the flight, only to be re-routed an hour and a half later to the Philadelphia airport due to a thunderstorm. Dudes, I've watched an embarrassing amount of Amazing Race episodes, and went into full-on final-leg-of-the-race mode and got us re-booked to Orlando later that night.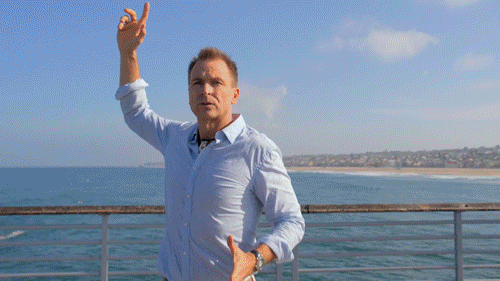 On the second flight, because this is how I roll, the baby pooped all over me immediately upon receiving the fasten seatbelts announcement for takeoff, so that I was stuck with the poopy pants for a good twenty-five minutes. As we were hurtling heavenward, I was wiping diarrhea off the baby's back and my sweater, and stuffing the wipes into the barf bag as my older son howled with laughter. Neighboring passengers sniffed the air and casually wondered about the suspicious smell emanating from our aisle. We arrived in Orlando at 1:30 in the morning. The baby fell off the seat of the Magical Express. The luggage didn't arrive for another two days.
But you know what? In the past, I would have been absolutely losing my shit over this series of events. On this trip, we got t-shirts and Mickey Mouse underwear from the gift shop. We got free toothbrushes from the resort. We ate some cheese doodles and went to bed. We woke up in the morning and were one of the first groups online for the teacups. I'm a 90s-era cynical asshole to my core, but I am here to tell you this: if you are going through a miserable divorce there is no better medicine than riding It's a Small World two times in three days. Just look at the entrance to that goddamn thing.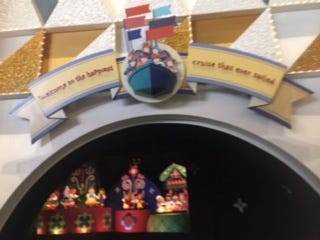 "Welcome to the happiest cruise that ever sailed."
Uhh, yes please?
Listen, I hugged Winnie the Pooh much tighter than I intended. I forced a group of cranky humans to wait on line way too long to ride the Frozen ride at Epcot because ohmygod Olaf! I bought way too many souvenirs and ate all the desserts (zero regrets about that Mickey Mouse-shaped donut the size of my head). Most importantly, I didn't think about my court case once for an entire week. And to bring my kids on this trip without any help from my soon-to-be-ex-douchebag? Worth all the takeoff poops in the world.
Anyway, I give it a solid 10/10, a homerun, would move into the Pirates of the Caribbean ride if I could. Best five billion dollars I've ever spent. Escapism at its finest.
Do One Thing.
Go book a trip right now with your kids. Go anywhere. Find a happy place, and buy the tickets. Shit's gonna happen (sometimes literally). But that's ok, you got this.
Drop me a line and tell me where you're going?
TheDTrainNewsletter@gmail.com
Read One Thing.
This is not the newest thing, but damn it is good.
Listen To One Thing.
The first concert I ever went to with a group of friends (without an adult!) was The Indigo Girls with Matthew Sweet at the Beacon Theater in New York City in 1992. Twenty-seven years later, it still feels really fucking good to drive in my car by myself, windows down, blaring Closer to Fine and singing at the top of my lungs. This is good therapy. I am not ashamed.
Love,
Amy Blair