Good Bye to New York City
The D-Train #12
I grew up in the New Jersey suburbs, five and a half miles outside of New York City. Without traffic, I could be in the City in ten minutes -- something that got me into more than a little trouble once I had a driver's license. Remember weed spots? I have a feeling that suburban New Jersey kids just buy their CBD lattes at Starbucks or something now, but I have no idea. I am one thousand years old?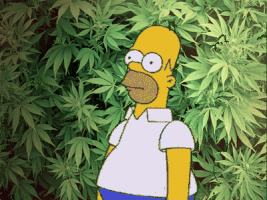 But I digress.
I loved New York; in comparison, New Jersey was just a wasteland of shopping malls and bad hair and losers going nowhere. I was more than ready to get the hell out of New Jersey when I graduated from high school. I bought myself a one-way plane ticket to the Twin Cities, and thought I would make a new life for myself (which was a thing that eighteen year-olds used to think, back in the day). I spent four years there, but it was never home, and all the while I found myself longing to return to New York again.
I moved back in 1999, and stayed for the next fifteen years. And it's at that point when I left New York where things start to get hazy.
When we decided to move out of New York City, my husband had just lost his job, and we had a two-year old, and we were living upstairs from a famous dumpling place in Chinatown that kept giving us cockroaches. The lines of tourists and drunk assholes outside our apartment waiting for dumplings all the time was killing me. Schlepping the baby and the stroller up and down my apartment stairs after a long day was killing me. Most of my friends had moved away. We were broke, and now my husband was unemployed. I just felt like everybody else was making it in New York and I was barely getting by. Everything was hard as fuck, and what was the reward? When my husband advocated jumping ship for a sleepy upstate town I said why the fuck not. Maybe we needed a change.
So we packed up a U-Haul and headed north. I drove away from my Chinatown apartment for the last time shortly before midnight with the baby sleeping in the back seat. We followed my husband who was driving the truck, and I cried the whole way. When we got to the house we had rented I was exhausted and there was no place to sleep. I wound up on some cushions on the floor next to my son's Pack 'n Play while my husband slept on the floor downstairs in this otherwise empty house. In the morning I felt like all the neighbors were gawking at us. I hated it immediately.
Eventually I came around and began to really love our little town. I made friends. The feeling that everyone was watching me all the time began to wear off. Within a year my only complaint was the lack of restaurant delivery. I could live with that. I thought, hey, I could make a life here. WE could make a life here. We could stay here and buy a house and maybe get ourselves a second kid. Maybe the suburbs aren't so bad.
A couple of months after my husband filed for divorce, I ran a half marathon in Brooklyn. It was the first time back in the City since my marriage fell apart, and I was fucking overwhelmed with the feeling of wanting to just stay in New York and never leave. It was a place of possibility. It was a place where you can hide. I haven't been able to stop thinking about it since then.
There are days that I feel shockingly capable. I have learned how to do things with my house and with my car that I never did before. When my tires needed air, I watched a frigging YouTube video to learn how to fill them up. I got an oil change. I turned off the outside water in my house for the winter. I dragged a dresser out of my bedroom by myself. I got the air conditioning repaired. I hauled out trash and fixed a wobbly chair leg. I mean basically, WHO NEEDS MENS
But the dirty secret? It's not that I can't deal with all this household bullshit. The truth is, I don't want to put air in the tires of my car. I don't want to get oil changes or car washes or windshield wiper fluid. I don't want to drag the patio furniture into the garage for winter. I don't want to fix the leaky sink, or diagnose the uneven heat, or change the batteries in the smoke detectors, or make small talk over the fence with my friendly neighbors. I want to call the super to fix the fucking leak, and order Thai food for fucking delivery, and sit in the bar until 2am with my fucking friends if I feel like it. I want to be as neurotic as I want to be, which is a feeling, I think, that only New Yorkers truly understand.
So here's another thing I never thought about divorce before I was in it. A bad divorce is like a trap too. Once you have a custody agreement (whether it's temporary like mine, or the real deal), you can't just move. My ex would never agree to let the kids and I move back to New York City. I would have to petition the court to do so, and something like that would be stupid and risky. Which is to say, I don't imagine I'll ever be moving back to New York City again. It's just a wistful dream of a former life.
The divorce is the closing of the door.
***
If it weren't obvious by now, I'm usually listening to a song on repeat, or I hear it on the radio in my car, and from there I get an idea for this newsletter. It starts with a song. This one got me good this week.
Love,
Amy Blair
p.s. If you are already bought a subscription to this here thing, I wanted to say thank you for giving me a reason to keep doing it. If you have been thinking about it, now would maybe be a great time to do so, because I'll be rolling out some version of stuff for paid subscribers only starting next week so I guess that's exciting and you don't want to miss a thing?
There, I said it, so now I have to do it. AHH.