And So This Is Christmas
The D-Train #16
I decorated the Christmas tree, hung the stockings and the lights, mailed the Christmas cards, and wrapped the gifts. I did a make-your-own ornament glassblowing workshop with my older son. We rode the Polar Express. The elves came early and brought a special holiday Lego set and matching pajamas for us all. For my first Christmas as a single mom, I think I did a pretty OK job at making the holiday magic happen. But this Christmas is not going to be an easy one. After my kids open their presents, we will head to Grandma's house in New Jersey. My siblings and all of my nieces and nephews will be there. I asked my mom for a cordless handheld vacuum because I am seven hundred years old, and I suspect she will come through. I will probably drink just a little bit too much wine with my sister and brother, and eat just enough baked ziti that I need to change into my soft pants immediately after dinner. But the truth is I won't be having a holly jolly Christmas this year. I'm going through the motions for my kid's sake, but if not for them, I would literally spend Christmas this year sitting alone, inside my closet, with a bottle of vodka and a box of donuts. Maybe two bottles of vodka.
There is one tiiiiiiiny evil thing bringing me joy this Christmas. I'm trying to get better about noting small things that make me happy, and then asking for them. So in addition to asking for the cordless handheld vacuum (p.s. why am I my mother?), I asked everyone I know to add me to their holiday card list this year. I've gotten three times as many cards as I usually get already, and it's giving me all the warm fuzzies. But my favorite part is seeing how people are addressing them. Amy Blair is the name I was born with; I never changed my last name when I got married. But my children have my ex's last name. That being said, this year I received a number of Christmas cards addressed to The Blairs, The Blair Family, or Amy Blair + my kids. It's totally fucking wrong, and it's a small thing, but knowing that dude isn't getting any cards this year (NOT THAT HE EVEN CARES – this is literally just a thing I'm feeling satisfied by for no reason), and that the card-senders have just erased his ass from mailing list history, feels like a tiny victory. It used to drive me insane when people would address cards and invitations to us as The My-Ex's-Last-Name Family. So even though my kids will continue to have his last name, it does feel good to be like, damn, that's right, this IS the Blair Family now. I'm the mama.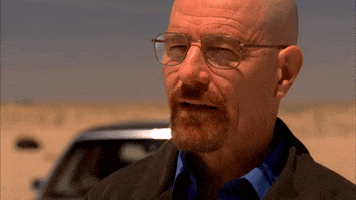 Oh, and, another tiny evil thing making me a little happy at least is not having to buy my ex his annual supply of underwear, and having to wrap it up and be like, here's your drawers, dude. Now throw out the old ones with the holes. Not having to do that feels pretty fucking good, too.
This is a short one because I'm in a mood. I'm trying. Happy holidays, everyone, but especially my fellow singletons. Here's to small victories where we can find them, and continuing to make the magic because the magic still needs to be made.
It's gonna be a tough one.
p.s. The war isn't over, but at least they impeached you-know-who. We're getting there.
Love,
Amy Blair